Trailer Repairs and Servicing
Trailer Inspection & Service
Do you need repairs done to get your Trailer through the WOF (Warrant Of Fitness) process? We are happy to assist you with this and can carry out any necessary repairs if needed.
Service Includes
Checking WOF & Reg are current & displayed (does not include renewing)
Inspect coupling (grease if required)
Inspect safety chain and shackles are attached and in good condition
Inspect jockey wheel (grease if required)
Inspect winch (grease if required)
Check fit of rollers to boat (if boat is on trailer)
Check lights are operating
Check wheel bearings (does not include repacking if required or replacement).  Recommend bearings are re-packed annually.
Check function of brakes (assessment only)
General visual assessment of the trailer
We recommend trailers are serviced every 12 months.
We can come to you!
For mobile trailer service & repairs click below
*mobile service fee will apply (kilometres and travel time)
"GET YOUR TRAILER SERVICED BEFORE THE SILLY SEASON" – Matt Watson
For trailer repairs, maintenance and servicing, it is safe to say that care and attention to detail are essential. Your boat trailer must be safe and roadworthy at all times and that requires a level of experience you may not have yourself. As with trailer manufacturing, we have been repairing, servicing and maintaining trailers for almost 50yrs so you can rest assured that any work carried out will be done so with high-quality parts and workmanship.
We work on all types of trailers, not just boat trailers!
Box Trailers

Builders Trailers

Digger Trailers

Enclosed Trailers

Quad Bike Trailers

Car Trailers

All kinds of trailers
Feel free to call, email, or pop in and see us, we're happy to discuss your options and offer a quote.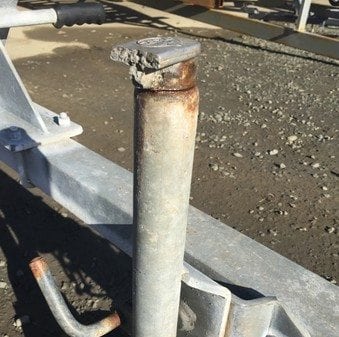 Trailer Repairs
We offer a full range of trailer repairs, from minor wear and tear of components to full trailer rebuilds. These include
Rust repairs

Welding

Re-galvanising

Structural

Grind & paint

Modifications

Welding

New axles

Rollers

Spring replacements

Trailer re-builds

New frames

General tidy up

Adding brakes

Brake pads

Lights – repairs & conversions

Replace bearings & seals

Wheels

Visual tidy up

WOF & Rego

Adjusting the fit of trailer to your boat
and much more!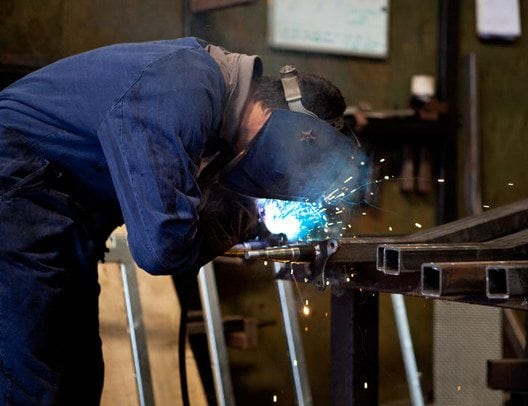 Trailer Servicing
Like all vehicles that must be roadworthy, trailers should be serviced regularly, annually if possible.
We offer several levels of service, a good place to start is our 'basic service'.
A basic service is something you can do yourself if you have the technical and mechanical know-how, but if you're too busy or your expertise lies in other areas, get in touch and let us service your trailer for you.
A basic service includes
A thorough visual inspection of the trailer

A working check of all components

Coupling

Jockey wheel

Winch

Rollers

Tyres & Rims

Suspension

Bearings

Brakes (if applicable)

Lights

Greasing coupling

Greasing winch

Greasing jockey wheel

For boat trailers, checking the fit of the trailer to boat
A post-inspection report will be done for you detailing what work (if any) needs to be done. We do suggest bearings are repacked annually and this is an easy addition to any service. The most common types of maintenance required are:
Replace tyres

Replace wheel nuts

Replace winch rope/wire

Replace winch and/or jockey wheel handles

Replace brake pads

Service and/or bleed brakes

Check fit of trailer to boat

Replace corroded or rusty parts

Repair any rust spots

Replace rollers

WOF & Rego.
Insurance Repairs, DIY Trailer Repairs & Storage
Keen to do your repair yourself?
We sell a full range of trailer parts and are more than happy to talk you through what's required over the phone.
Insurance Work
We do insurance work too, contact us for a quote.
Failed your WOF?
Get in touch and we can advise how to get your trailer back up to a warrantable and safe standard.
Trailer Storage Available
We have trailer storage available, $150-month + GST.
Boat Trailer Hire
We have boat trailers available for hire, up to 7.5m!
Pick Up & Delivery Service
We offer a pickup and delivery service within Auckland.